Main-Daube canal
As far back as the 8th century, Emperor Charlemagne had the idea of linking the river systems between the North Sea and the Black Sea. This dream became a reality in 1992 with the opening of the Main-Danube canal between Bamberg and Kelheim.
The canal offers a wealth of diversity along its 171-kilometre length: the UNESCO World Heritage Site of Bamberg, Erlangen, Forchheim, Fürth and Nuremberg lie along this waterway as do the Steigerwald Forest, Franconian Switzerland, the Franconian Lake District and the Nature Park Altmühltal. This makes the Main-Danube canal an outstanding option for river cruises. However, it is also hugely attractive for cyclists, who can travel along it on routes that include the Altmühltal and Regnitz cycle trails.
Bamberg
Experience an authentic city full of history and culture. Bamberg Old Town is a UNESCO World Heritage Site and represents one of the biggest perfectly preserved old town centres in Europe. Bamberg's breweries are also legendary.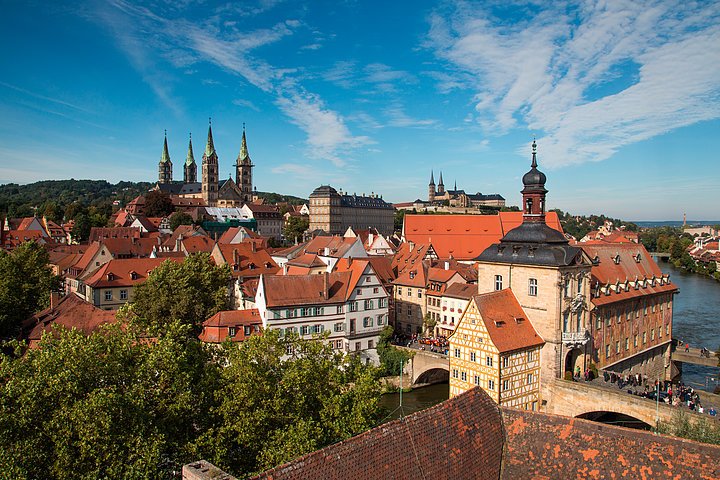 Erlangen
As a city renowned for its beer and culture with acclaimed festivals, Erlangen has plenty of variety on offer all the year round. Christmas is one of the most beautiful times here, with four Christmas markets, an illuminated skating rink and atmospheric street lighting.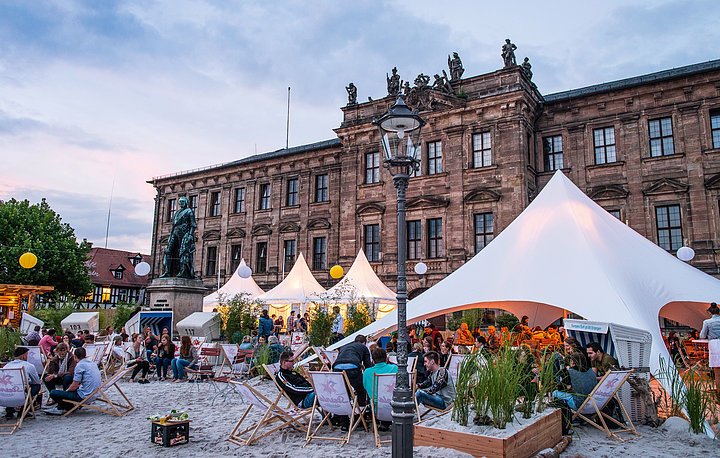 Forchheim
With its many half-timbered houses and a fortress, Forchheim retains a historic appearance that ranges from medieval to Baroque. Visitors wandering through its cobbled streets can soak up a history dating back more than 1200 years.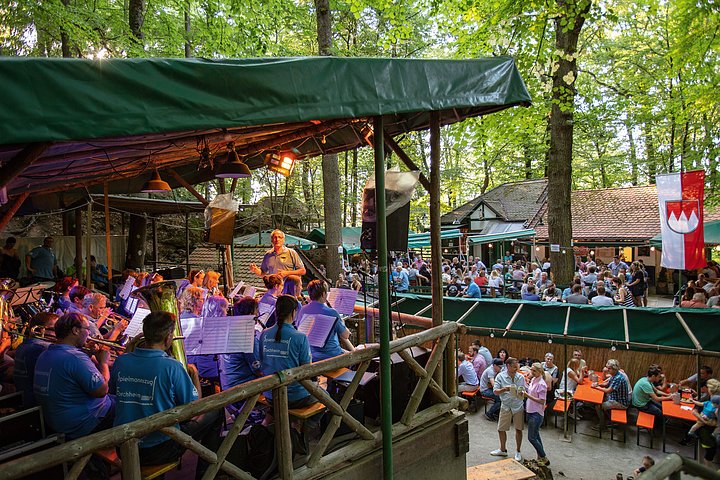 Fürth
Over 2000 historic monuments, more than 1000 years of history, green oases, idyllic old town streets, a lively art and cultural scene and people with a typical Franconian serenity: Fürth is every bit as varied as its history.
Nuremberg
Over 950 years old and still going strong, Nuremberg offers interesting shops, cosy bars, inviting beer gardens and a plethora of charming squares surrounded by historic buildings.