Kelheim Taste Tour
A beery experience: guided tour followed by beer tasting
60,- €
Festpreis » jetzt anfragen
The culinary history of the town of Kelheim is varied - and extremely palatable. The district town is home to three breweries, which produce speciality beers of international renown.
The "Kelheim Taste Tour" focuses on one particular food directive: the Bavarian Purity Law. Find out which ingredients the people of Kelheim were used to use for brewing, what punishments awaited anyone who adulterated the beer, and what the locals like to eat with their beer.
At the end of the hour-long walk through Kelheim's culinary history, visitors can enjoy a refreshing beer tasting in a traditional inn. The tour guide provides a wealth of fascinating information about the products - and may even reveal a few secrets about the brewing process.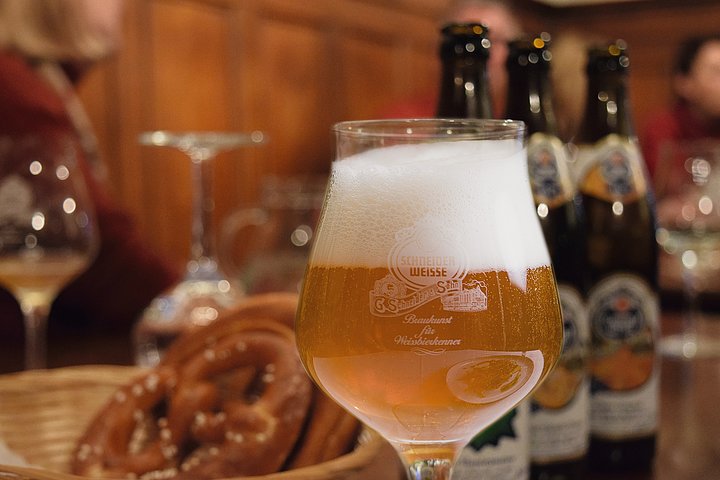 Weitere Informationen
Duration: 1 hour and 30 minutes
Validity: available all year round
Contact
Tourist-Info Stadt Kelheim
Ludwigsplatz 1
93309
Kelheim
Germany
48°55'7.06''N 11°52'20.58''E