Culture, Nature & Wine in Neuburg on the Danube
A delight to all the senses
57,- €
p. Pers. » jetzt anfragen
The picturesque ensemble of the pretty old town of Neuburg an der Donau is a true Renaissance pearl. We are happy to welcome you late in the morning at the I-Site. There you can start with an entertaining 90-minute city tour.
Afterwards, you have time to refresh yourself around lunchtime to enjoy the approximately 6 km long hike to the Finkenstein viewpoint high above the Danube in the afternoon. The trail ends at the probably "smallest vineyard in Bavaria" directly at the foot of the Eulatals with a view of the historic old town.
Our winemaker Josef Tremml awaits you there. In a 3-hour seminar followed by a wine tasting and a snack, you can learn interesting and cheerful facts about the Neuburg wine.
Benefits
90-minute city tour
Hiking map Finkenstein (from Bittenbrunn)
3-hour wine seminar with tasting and snack
General Information
For groups from 4 to 15 people
Own Travel by car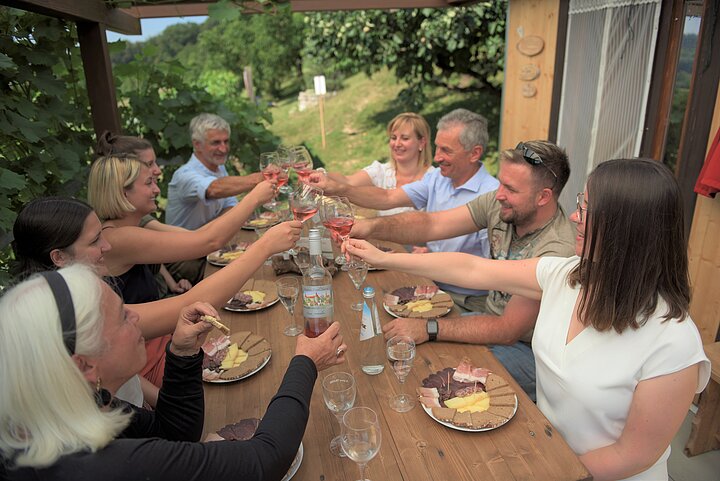 Weitere Informationen
Duration: 1 Day
Validity: Bookings from May – October
Contact
Tourist-Information Neuburg an der Donau
Ottheinrichplatz A 118
86633
Neuburg a.d.Donau
Germany
48°44'10.06''N 11°10'48.77''E