Guided tour "Getting to Know Straubing"
Enjoy a varied and fascinating guided tour of the city and immerse yourself in its important history.
65,- €
Festpreis » jetzt anfragen
Discover and experience the city's main attractions on a 1 1/2-hour tour with an expert guide through the historic city centre. Soak up the vibrant Stadtplatz, Denkmalplatz and Shopping Mile, visit Straubing's magnificent "Dürer", and marvel at the Baroque Ursuline Convent Church, the last joint work of the Asam brothers. And as you visit the Gäubodenmuseum, you can slip back into the city's Roman past and admire the world-famous Roman treasure, unearthed in 1950.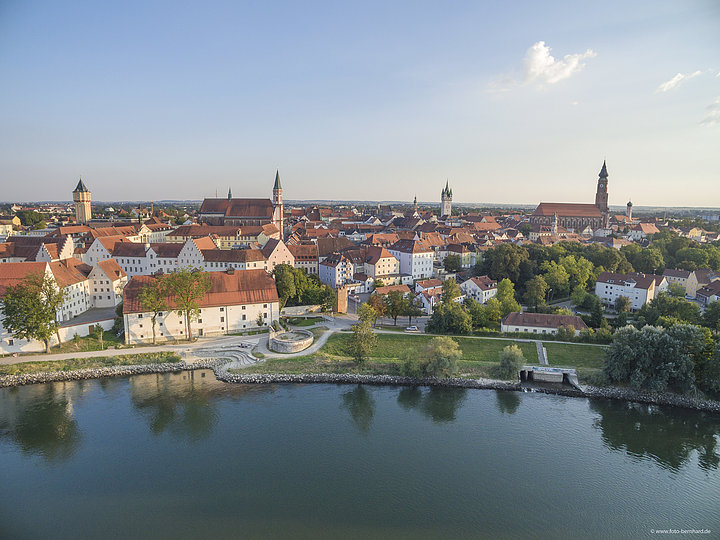 Preisinformationen
65,- € Fixed price
Fixed price of €80
Group tour / Price per guide*
» jetzt anfragen
Weitere Informationen
Duration: 1 hour and 30 minutes
Validity: available all year round
Contact
Tourist-Info Straubing
Fraunhoferstraße 27
94315
Straubing
Germany
48°53'0.51''N 12°34'14.22''E